Overview
Foxquilt is an insurance company primarily serving small and medium-sized businesses, contractors, and e-commerce companies in Canada and the United States. With an aim to expand its clientele in Canada, Foxquilt partnered with One Core Media to develop a growth strategy that would increase impressions, lead volume, and revenue.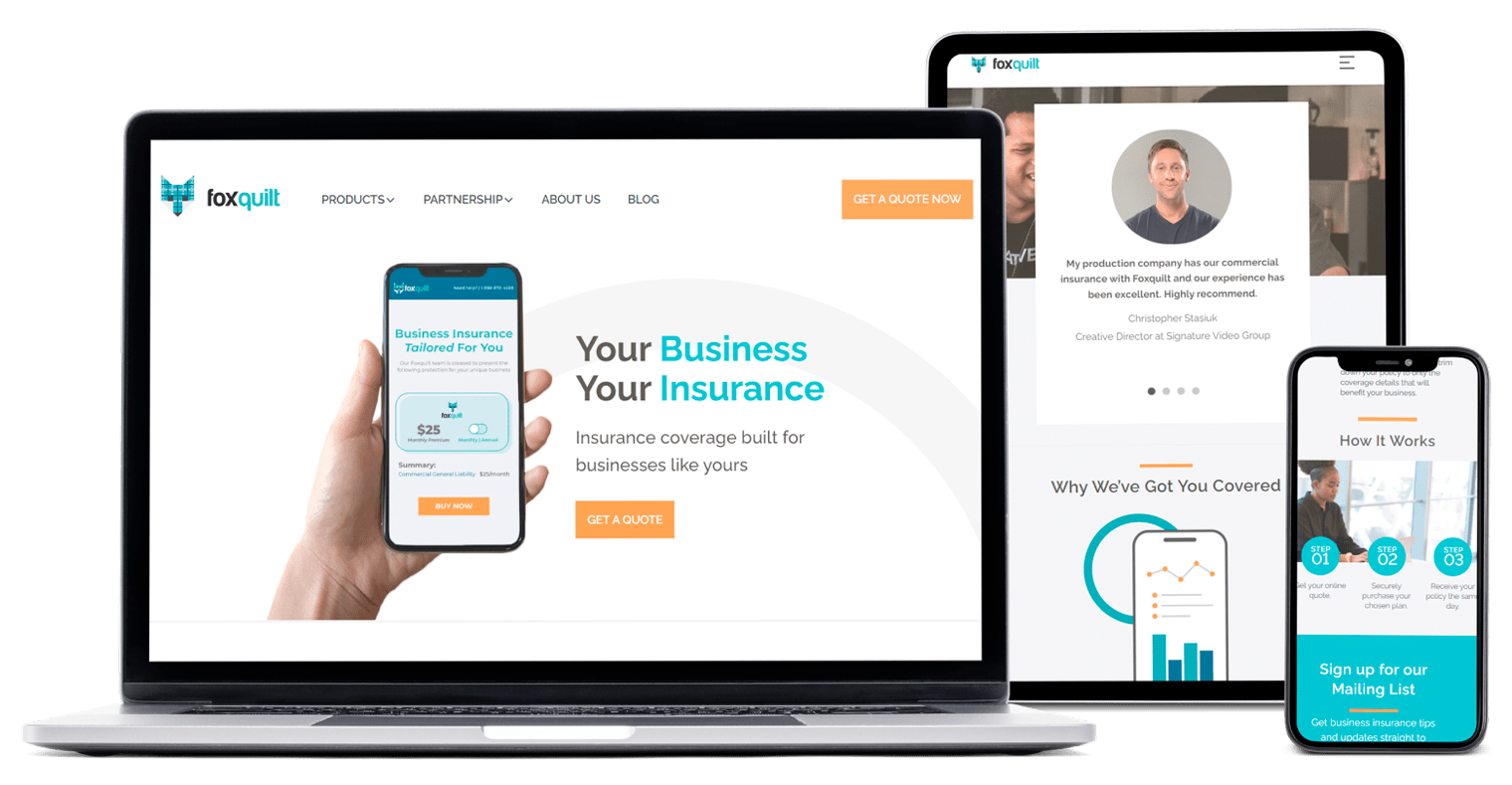 Results
2496%
Increased lead volume by 2496% in just four months.
447%
Provided a massive brand lift, generating a 447% increase in impressions.
100%
Increased company revenue by 100% within the first 3 months after commencing international campaigns.
Our Approach
To achieve Foxquilt's remarkable growth targets, we developed a comprehensive marketing and sales growth plan for long-term success.
Our approach included strategically placed media articles and mentions to position Foxquilt as a trustworthy and authoritative business. We also ran search engine marketing campaigns in all Canadian provinces and American states to support the company's expansion efforts.
Our team drove down acquisition costs significantly over time by combining lead generation and targeted brand lift. Finally, we employed retargeting campaigns on the display network to keep Foxquilt top-of-mind with its target audience, encouraging them to re-engage.