Evolve
Marketing
& Sales Automation
Growth is a process, not a one-and-done achievement.
We combine data and future-forward technologies to automate and optimize your online marketing and sales activities, helping you maximize efficiency, increase revenue, and smash sales targets.
The result?
Continuous growth — month after month, year after year.
Data & Analytics
At One Core, we help you turn your data into a strategic asset that fuels your brand growth.
Our meticulous approach to data collection, advanced segmentation, and conversion rate optimization helps you uncover opportunities and drives exceptional ROI for your brand.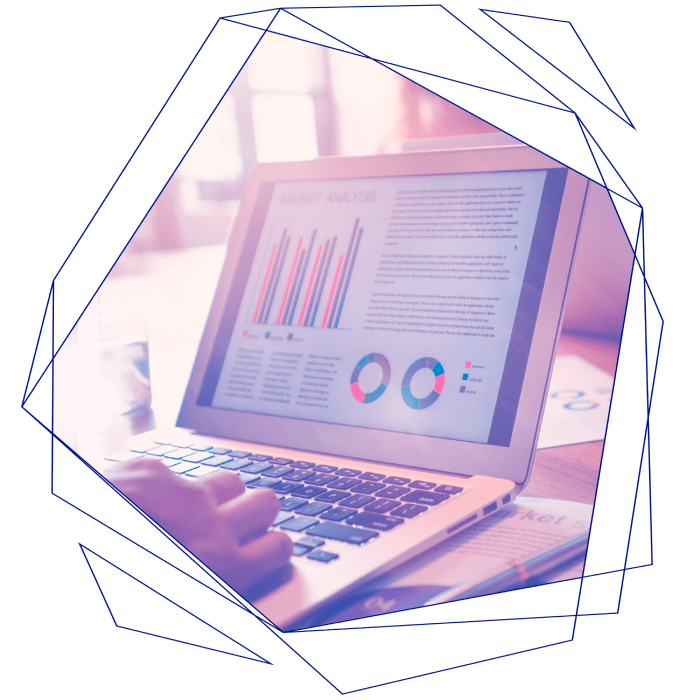 DMPs & CDPs
A DMP is a centralized platform that collects, organizes, and analyzes large volumes of user data, allowing you to gain valuable insights into audience behaviour and preferences. A CDP consolidates and unifies customer data from various sources, providing a holistic view of individual customers and enabling personalized marketing campaigns. We harness the power of DMPs and CDPs to segment audiences for precise ad targeting, optimize customer experiences, and achieve greater marketing efficiency by delivering the right message to the right audience at the right time.
Hover for more information
1st Party Data
We store, gather and activate your first-party data. Our team utilizes advanced data collection methodologies and tools to capture a range of customer behaviours, actions, and interactions with your brand across multiple platforms. We ensure this collection process is seamless, comprehensive, and compliant with all relevant privacy regulations. We leverage this data to identify valuable business insights, build custom audiences, and create personalized customer experiences. Whether it's targeted advertising, customized content, or predictive modelling, we leverage your first-party data to drive engagement, conversions, customer loyalty and overall value.
Hover for more information
3rd Party Data
We work with many valuable data providers to enrich our marketing, targeting, and media strategies. We provide brands with simplified access to reliable global third-party data. This data includes audience demographics, lifestyle attributes, interests, and other valuable insights about potential customers who have yet to interact directly with your brand. Leveraging this data, we build detailed audience segments and tailor your creative and messaging to create more effective media strategies, driving higher engagement and conversion rates.
Hover for more information
Data Engineering
We offer comprehensive data engineering services to help organizations manage, analyze, and extract insights from their data. With years of experience working with cutting-edge data management technologies and platforms, our team provides end-to-end solutions from data ingestion and processing to analytics and reporting. Whether you're dealing with structured or unstructured data, our experts can help you understand and leverage it to drive your business forward, giving you the insights you need to make informed decisions.
Hover for more information
Conversion Rate Optimization
Data collection and attribution modelling are only two parts of a successful marketing campaign. We continuously monitor the performance of our campaigns, measuring them against the defined goals. Our data and conversion optimization specialists analyze the results, identify opportunities for improvement, and optimize our strategies in real-time. This iterative process ensures we continually refine our approach to creative, website and landing page optimization. As a result, we increase impressions, optimize user experiences, improve conversion performance, and deliver maximum ROI.
Hover for more information
Technology
Technology drives business transformation. We leverage the latest technological advancements to streamline operations, enhance customer experiences, improve sales and achieve sustainable growth for your brand.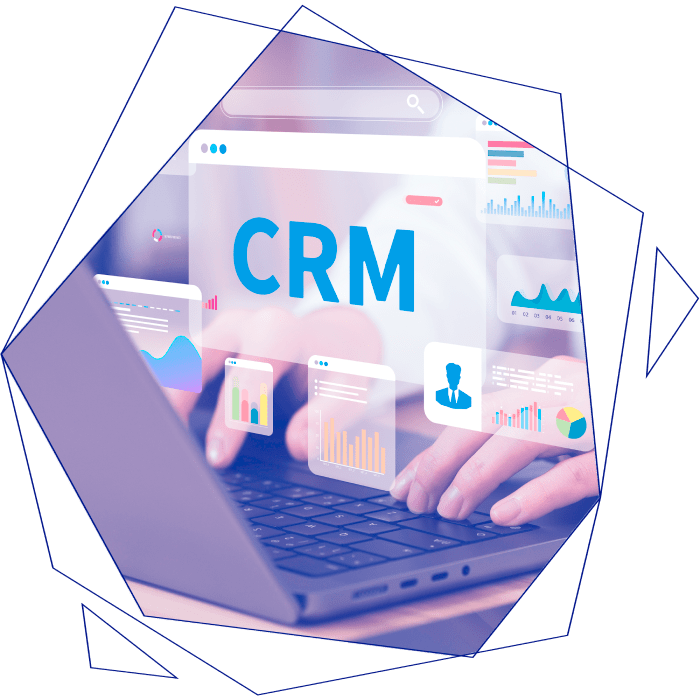 CRM
A CRM is the most important aspect of a company's sales infrastructure. Building or migrating a CRM can be complex and requires customization for the business infrastructure. It must adhere to the organizational sales process, integrate with other operational tools and provide the support needed to create more scalability and growth for an organization. We dive deep into your organization's needs, systems and growth plans to choose the right platform to help you now and in the long term. We then create custom solutions that can be adapted to fit future needs. Coupled with marketing automation, we can reduce the amount of workload sales or operations have on non-value-driven actions, resulting in a more robust operation.
Hover for more information
Marketing Automation
OneCore can elevate your process with technology, marketing automation, and proven optimizations, allowing your organization to maximize LTV and sales built from your marketing initiatives. Detailed segmentation enables us to create customer journeys and improve customer experiences. We leverage data to make informed decisions, closing the gap in customer drop-offs and enhancing your marketing efforts overall. As a result, we can help increase your scalability, sales conversion rates, and more.
Hover for more information
Email Marketing
Email marketing offers brands a powerful and cost-effective channel to engage with their target audience, build lasting relationships, and drive conversions. By leveraging this highly effective marketing channel, we ensure your brand remains at the forefront of your customers' minds. We design captivating email campaigns that align with your brand identity, delivering tailored messaging that resonates with your target audience. We segment your email list based on customer behaviour and preferences. This enables us to create highly targeted and relevant content that drives engagement and conversions. We continuously optimize your email campaigns through accurate tracking and analysis, refining content to maximize open rates, click-through rates, and your ROI. Our data-driven approach provides valuable insights, allowing you to understand your audience better and make informed marketing decisions.
Hover for more information
Attribution Technology
In multi-channel, multi-funnel customer journeys, attributing success to the right marketing effort can be challenging. We embrace this complexity and transform it into a strategic advantage through sophisticated attribution modelling. Attribution reveals your customers' path from their first interaction with your brand to the final conversion. We develop and implement multi-touch attribution systems to identify the exact path driving the most value for your brand. By understanding which channels and touchpoints are most effective, we refine our marketing strategies to allocate your marketing budget more effectively to ensure less wasted media spend, improve campaign effectiveness, and boost your ROI.
Hover for more information
BDR & Outbound Sales
Unlock new opportunities and accelerate your sales pipeline with our comprehensive BDR and outbound sales services.
From meticulous planning to precise execution, we navigate the complexities of the sales journey, generating qualified opportunites, nurturing relationships, and driving appointments for your brand.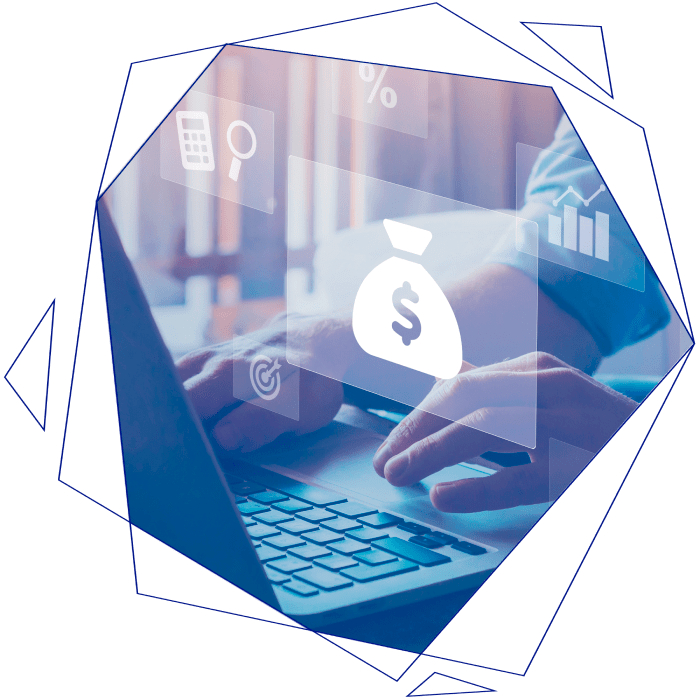 Email Outreach
By leveraging our personalized, one-to-one communication expertise, we enable you to reach out to targeted individuals or organizations with precision and purpose. We strategically develop our email outreach campaigns to resonate with your recipients, sparking engaging conversations and opening doors to new opportunities. Whether seeking collaboration, partnerships, industry insights, or influencer engagement, we help you establish strong relationships that propel your business forward. With our data-driven approach, we identify the right targets, craft compelling messages, and track campaign performance to ensure optimal results.
Hover for more information
Call Centres & BDRs
Call Centers & BDRs bring a valuable human touch to your marketing strategy. Our call center agents and BDRs generate qualified leads through proactive outreach and engage with potential customers effectively. We utilize data-driven insights to optimize our approach, ensuring we strategically tailor every call and interaction to resonate with your audience and their pain points. We continuously refine our strategies, making data-backed decisions to increase conversions, enhance overall customer satisfaction, and build brand loyalty.
Hover for more information
LinkedIn Outreach & Networking
We leverage LinkedIn's extensive professional network to expand your reach, engage with prospects, and foster collaborative relationships. With a personalized approach, we conduct strategic outreach, crafting compelling connection requests and initiating conversations that resonate with your prospects. By nurturing valuable relationships and participating in relevant groups and discussions, we position you as an authority in your field, enhancing your brand reputation and generating quality leads. As a result, we ensure your outreach efforts are precise and effective, leading to increased brand visibility, new opportunities, and enhanced industry influence.
Hover for more information
Sales and Marketing Alignment
Sales and marketing must be aligned. Even though sales and marketing go hand-in-hand, alignment has always been a challenge for most organizations. With our expertise, we found a way to create perfect alignment by working with sales and marketing teams.
Hover for more information