Look
Good
Branding
& Creative
From concept to execution, we create with purpose, delivering striking narratives that set your brand apart.
Branding
Every brand tells a story. The challenge lies in telling a story that is both authentic to your organization and compelling to your audience.
Our meticulous planning, research-driven insights, and captivating storytelling ensure your brand stands out and leaves a lasting impression.
Brand Strategy
During the initial stages of a project, we seek to become experts on your brand, story, mission, and values. We outline your brand goals, map out challenges, identify KPIs, and strategize how to achieve and exceed them over time. This process allows us to develop the edge you need to give your brand the upper hand.
Hover for more information
Brand Books
A brand book is the backbone of your brand identity. It serves as a comprehensive guide for all brand-related activities. We craft brand books that capture the essence of your brand, articulating its story, values, and personality. With meticulous attention to detail, we curate a cohesive visual and verbal identity, including logos, colour palettes, typography, messaging, and more. Additionally, our brand books feature touchpoint mockups, allowing you to envision how your brand elements will be applied in various contexts, from print materials to digital platforms. Our brand books ensure consistent representation across all touchpoints, fostering brand recognition, trust, and resonance with your target audience.
Hover for more information
Content Strategy
A content strategy puts your brand strategy into action. We dive deep into your industry, assess your competitors, and identify your target audience. Leveraging the knowledge gained during our research, we strategize how best to communicate your message and effectively engage your target audience at every stage of the marketing funnel. We align briefs with expectations, brand voice, and core values, ensuring messaging and creative consistency across all channels. Strategically informed, we then enter the creative process and design all the components you need for a complete verbal and visual expression of your brand and marketing messages.
Hover for more information
Design Systems
Brands need great ads, consistently designed and delivered to the right people. You need content that nurtures and builds an audience that cares about your product or service offering. We create high-quality, strategic content in large volumes to address the full marketing funnel, segmentation and testing needs. Design systems ensure a unified approach to content production and implementation. They allow for a more fluid toolkit of all creatives to communicate the brand through serialized exposure and ensure the relationship between the brand and customer evolves.
Hover for more information
Creatives
Memorable brands are fueled by creativity. It's the heart of your story, the meaning of your message.
Our creative solution transforms ideas into captivating content that captures your brand's essence and your audience's attention. From immersive videos to stunning designs and everything in between, we empower your brand to make meaningful connections and leave a lasting impression.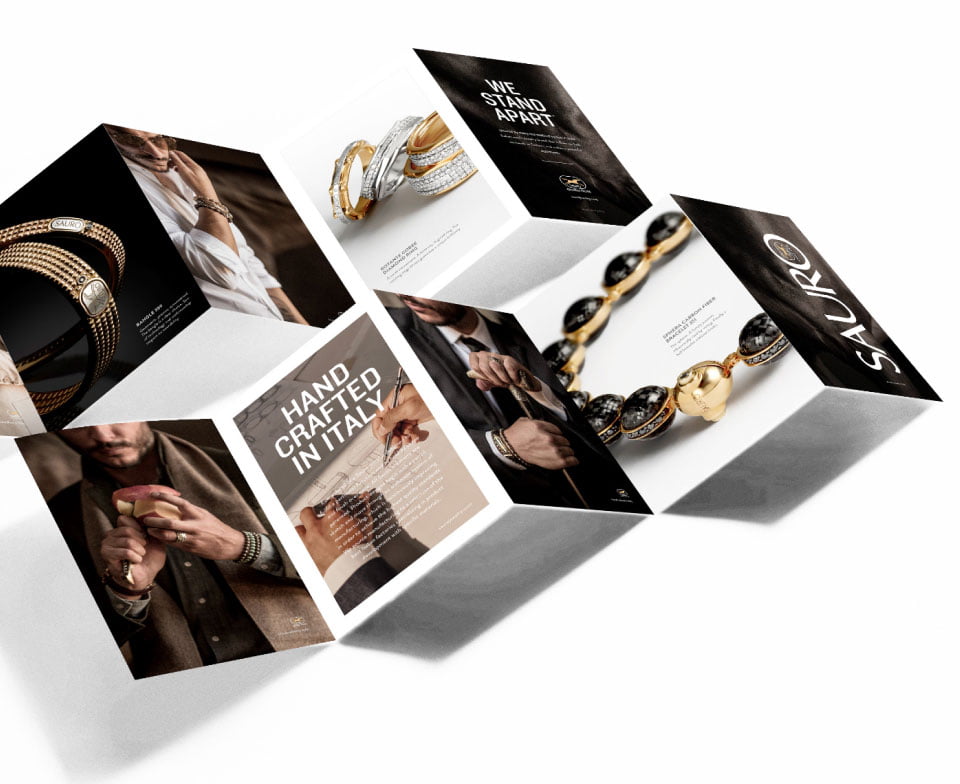 Content Audit
We provide a comprehensive audit and performance assessment, focusing on a thorough, data-focused analysis of your existing content, including ads, social media posts, and more. This audit enables us to identify your best-performing messaging and creatives, extract key insights about your audience, and determine what is needed to surpass your marketing objectives. Following the audit, we develop and implement a detailed, data-driven strategy to optimize your content across all channels.
Hover for more information
Creative Strategy
Our process and expertise allow us to create data-driven content optimization strategies. Leveraging the insights uncovered from the audit, we identify the best course of action to improve your existing content and performance, refine our approach, and plan carefully for the future. We continuously assess and optimize your content after our creative strategists analyze data and run tests. With this method, we boost audience engagement, increase conversion rates, and generate greater ROI for your brand.
Hover for more information
Video Production
Our video production is crafted and tailored for full-scale corporate videos, promotional campaigns, or ads on TikTok, Instagram, and other social media platforms. Our team's expertise in scriptwriting, casting, location scouting, cinematography, sound design, and editing creates engaging content that produces brand value and equity. In addition to having a unique process, we incorporate data and insights to tailor your videos to specific marketing tactics that drive awareness, engagement and conversion. By leveraging these insights, our data-driven approach enables us to optimize your campaigns in real-time, make data-backed decisions, and continuously improve your video advertising strategy.
Hover for more information
Banner Creative
We deliver compelling visual assets that captivate your target audience. With our expert team of designers, we create attention-grabbing banners that integrate with your brand identity and messaging. Through strategic placement across relevant websites and platforms, our banners enhance your brand visibility, ensuring that your message reaches the right people at the right time. By leveraging data-driven insights, we optimize your banner campaigns for maximum engagement, click-through rates, and conversions. With meticulous attention to detail and continuous tracking and analysis, we refine and improve your banners over time, ensuring that your marketing efforts deliver measurable and impressive ROI.
Hover for more information
Copywriting
We specialize in crafting compelling messaging that captivates your target audience and drives exceptional results for your brand. With an in-house copywriting team and a thorough understanding of your target market and brand identity, we create persuasive copy that effectively communicates your brand story, resonates with your audience, and compels them to take action. By leveraging our data-driven approach, we continuously analyze and optimize your copy based on performance metrics and user feedback. As a result, we maximize audience engagement, click-through rates, and conversions to deliver a remarkable ROI for your brand.
Hover for more information
Web Development
Your website is more than just a collection of pages – it's a gateway to your brand.
With our expertise, your website will seamlessly blend aesthetics, brand pillars, functionality, and user experience to provide your visitors with a captivating online experience that drives conversions.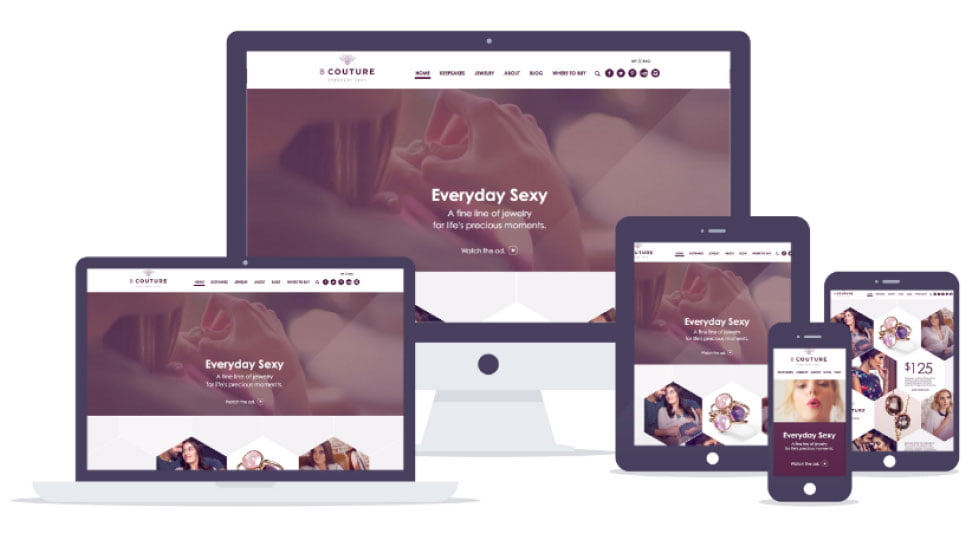 UX/UI Design
UX/UI design influences user behaviour, decision-making, opinions, and more. Creating a user-focused, engaging website tailored to your specific audience enables brands to attract more prospects, improve engagement, and increase conversions. We analyze your target audience to understand their needs and design your website to engage them most effectively. We test features and usability, assess the look, and make adjustments before moving to development. With this process, we maximize the potential of the best user experience and make your website a driver of business growth.
Hover for more information
Web Development
We develop and can customize any professional website or digital platform. While we work with various platforms, including WordPress, Squarespace, and more, we specialize in creating websites using the Django Framework. The customization capabilities allow us complete flexibility on templates and technology without limitations, which enables our UX and graphic designers to create unique, fascinating, and professional websites for our brands. We specialize in creative thinking and are incredibly proud of our customizable technology that evolves and innovates with every project we take on.
Hover for more information
eCommerce
Your website is the source of your sales and the baseline for your business operations. We are platform-agnostic and specialize in developing e-Commerce websites uniquely tailored to brands' requirements. We conduct an in-depth analysis of your brand, competitors, goals, and more to understand your current and future needs. We then find the right platform for you and create a system that integrates within your existing infrastructure to ensure all moving parts of your business work together. With this process, we create a seamless operational experience for you and your customers.
Hover for more information
Maintenance & Management
We offer a full suite of services, including management of best-in-class servers, updating cloud infrastructures, and addressing any scalability or security issues that may arise. This ensures that your digital product is always running smoothly. We have a full-service team dedicated to the maintenance and management of your website. Our experts are available around the clock to provide assistance and address any problems that may occur, so you can rest assured that your product is in good hands.
Hover for more information
Website Migration
Website migration is the process of moving your existing website from one hosting environment or domain to another. Our expert team handles every aspect of the migration, including comprehensive site audits, SEO migration, data mapping, meticulous testing, post-migration support, and more. Our seamless website migration offering ensures a smooth transfer of content, design, rankings, and functionality. As a result, you can enjoy a refreshed online presence, improved user experience, enhanced performance, and minimal downtime while maintaining your brand's SEO presence and integrity.
Hover for more information