Get
Recognized
Media & Marketing
Looking good means little if you're not seen by the right people.
We look at the big picture and run the data before narrowing in on your brand's challenges. Then, we develop a custom, results-focused multi-channel strategy tailored to your needs — and assign the right experts to implement it.
When you work with One Core, you're not just seen. You're seen by the people that matter most to you.
Media Buys
Boost your brand's impact with One Core.
Our team crafts data-driven media strategies to reach your audience effectively, driving engagement and exceptional ROI. From planning to targeted media buying, we deliver impactful results with campaigns that align with your goals.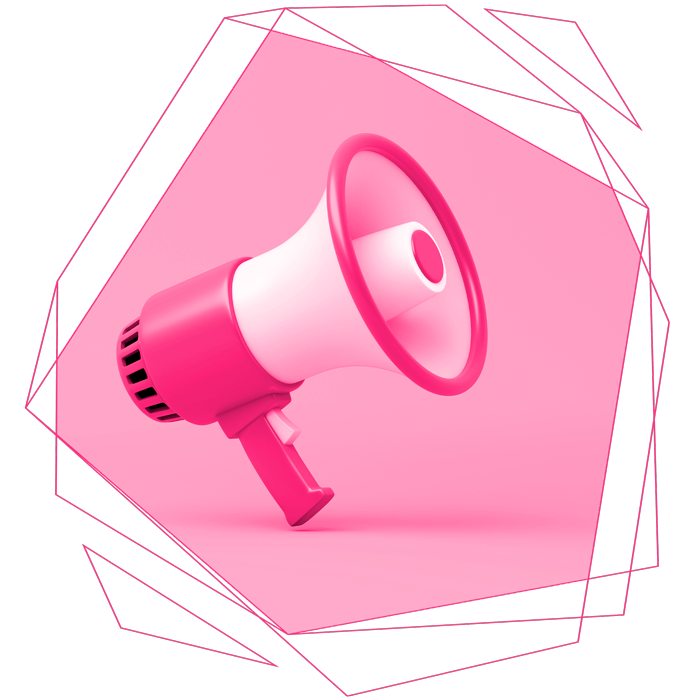 Media Audit
We provide a comprehensive and detailed audit and assessment, focusing on an in-depth analysis of your establishment, industry, competitors, goals, existing marketing and more. This audit allows us to identify deficiencies or missing opportunities, provides insight and ensures we can easily determine what is needed to accomplish your brand goals. After completing the audit, we provide and implement a detailed data-driven strategy to achieve your objectives.
Hover for more information
Integrated Media Strategy
Our approach, experience, partnerships and tools allow us to create data-driven integrated media strategies. All your channels must work together to create an ROI-focused solution. We continuously strategize and refine your media strategy after our specialists learn, gather data, and test. With this process, we ensure the highest success rate and plan meticulously for the future.
Hover for more information
Media Planning
We create comprehensive plans for how to spend your media budget most effectively; we analyze each platform, campaign, creative and more. By making informed decisions and planning for the future backed by data, we create more effective solutions that generate greater ROI and value for our brands.
Hover for more information
SEM Media Buying
Our search engine media buying is led by experienced search engine paid media experts. Search can be enhanced when considered a piece of the holistic marketing mix. We unify our campaigns with other marketing channels to create more impact and expand the customer journey. When executed by top talent, search engine advertising is a highly effective way to bring in new inquiries, leads, customers, more traffic and drive user outcomes. We are experts in driving and creating cost-effective search, YouTube, shopping, and retargeting campaigns. We tactically distribute your ads to the most qualified user and generate more conversions for your brand.
Hover for more information
Social Media Buying
Social media has the power to influence individuals' behavior, opinions and build a relationship with them online. Our paid social experts create social media solutions with an audience-first approach, navigating brands' target market through a unique customer journey and nurturing them with content and creatives. This provides the benefits of creating awareness and conversions within social platforms. When integrated within your media mix, social media buying can be a very powerful marketing method for brands.
Hover for more information
Programmatic Media Buying
Partnering with global data providers and leveraging unique industry-specific data, we combine a variety of formats such as Display, Native, Video, Connected TV, Digital Audio, Digital Out-Of-Home to create a data-driven digital media solution that continuously focuses on placing the right message to your exact target market. ​In addition to data partnerships, we have secured direct relationships with authority publishers and have access to many established publications in each of our industries.​ The combination of data, formats and publishers allows us to secure exclusive brand deals. This enables us to break through the noise and display your ads to the right audience each and every time.
Hover for more information
Organic & SEO
The quality of content — how it ranks, who sees it, and how search engines validate it — is critical to growth.
Our data-driven strategies and focused optimization propels your brand to the top of search engine results, increasing your visibility, driving organic traffic, and positioning you as an industry authority.
With One Core, every click brings you one step closer to your brand goals.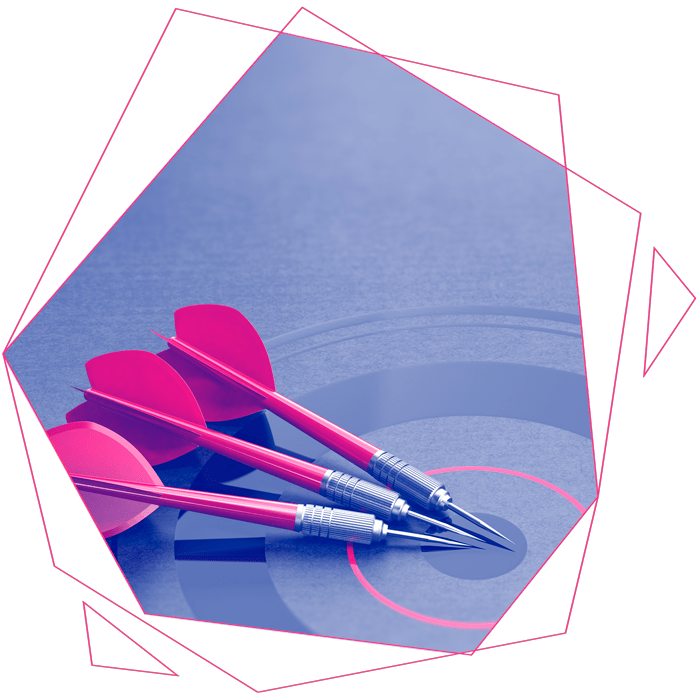 8-in-1 Audit & Strategy
We conduct a comprehensive 8-in-1 audit, assessment, and strategy focusing on a detailed analysis of your website's technical search engine health, competitors, keywords and topics research, backlinks, content performance, convertible assets, GBP performance, and website architecture. This audit allows us to pinpoint gaps or missing opportunities, gain valuable insights, and ensure we can quickly determine what is needed to enhance your website's visibility and search performance. After completing the audit, we leverage all the insights to develop and implement a data-driven strategy tailored to your unique objectives, ultimately putting your brand on the fast track to improve search ranking and domain authority. This strategy can be implemented by us or your web development and content marketing teams.
Hover for more information
Maps & Local SEO
Local SEO improves organic growth by targeting a specific local geographic area. By leveraging the power of local search engines, businesses can increase their brand visibility and attract customers in their targeted demographic. With our expertise in targeting the right keywords and locations, we help you drive online and foot traffic, increase customer engagement, and ultimately boost local sales. Our unique methods generate more conversions for your brand, making local SEO a highly effective and valuable piece of your marketing mix for your business.
Hover for more information
Enterprise SEO
Enterprise-level SEO requires a comprehensive, large-scale approach to improve search engine rankings for large corporations. We implement targeted strategies, such as scaling engaging content, technical SEO management, and development, to stay ahead of the ever-changing SEO landscape. Our goal is to continuously improve rankings for targeted keywords in your industry, focusing on expanding languages and countries. Our enterprise SEO offering aims to drive large-scale organic traffic, integrate with other marketing initiatives, and ultimately increase conversions and value for our brands.
Hover for more information
Organic Social
Our organic social solution combines the efforts of creating compelling content made for social and engagement. The goal is to build your brand awareness, trust, and credibility. Through strategic content creation, community management, and audience interaction, we ensure your brand voice cuts through the noise and sparks meaningful conversations. Our organic social approach harnesses the power of word-of-mouth marketing and establishes brand loyalty, allowing you to establish a strong online presence. Our understanding of platform algorithms and user behaviour ensures your organic social efforts generate meaningful interactions, boost brand visibility, and drive organic growth.
Hover for more information
PR
Our PR strategy, combined with SEO and amplified media, is uniquely positioned in the market. We distinguish our brands as industry leaders by working with journalists and top reputable publishers to produce articles. This results in permanent publications with high visibility on search engines that create authority and significance for your relevant audience. We leverage our extensive network of industry-specialized copywriters and journalists to publish optimized content on reputable publications, providing high-quality links to support our efforts. By targeting a segmented audience on various media channels and improving search engine rankings, our PR strategy generates higher-quality traffic and enhances our brands' overall reputation and PR efforts.
Hover for more information
Reputation Management
Your brand's reputation is a critical asset that requires constant vigilance. Our reputation management offering leverages tools, techniques, and technology to safeguard and enhance your brand image. We proactively monitor online conversations, quickly addressing any negative feedback or reviews. Through strategic content creation and engagement, we foster a positive online presence, building trust and credibility with your audience. Our team implements tailored strategies to mitigate reputational risks and promote a strong, favourable image. As a result, we help you gain a competitive edge, establish yourself as a reliable and reputable brand, and attract more customers.
Hover for more information
Broadcast & Print
Maximize your brand exposure and captivate your audience with One Core.
We combine strategic planning, creative excellence, and media buying to ensure your message cuts through the clutter. From exclusive placements on TV, radio, and print media, we help you connect with customers, boost brand awareness, and drive impactful business outcomes.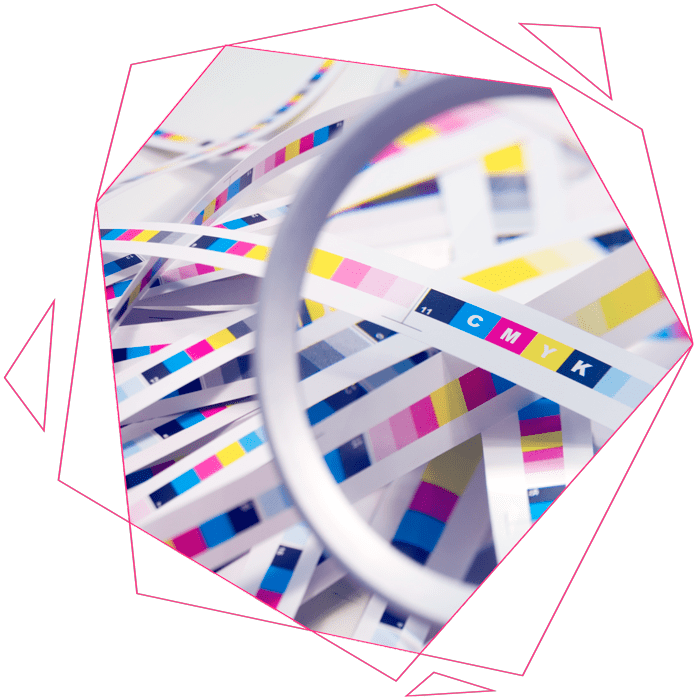 TV
We work with exclusive channels and networks to create advanced TV commercial distributions across various platforms at exclusive rates. We have access to ethnic channels that give you a competitive edge over your competition. When we create our strategies, we focus on leveraging TV advertising to generate the right awareness for your brand. Coupled with our omnichannel strategy and other digital media marketing, this impacts your media distribution by closing the loop on the customer journey and bringing awareness to conversion.
Hover for more information
Radio
Radio advertising allows brands to reach a specific target audience. It is a versatile tool for short-term sales and long-term branding strategies. By advertising on the radio, you boost your business's credibility and stay fresh in the minds of potential customers right when they're ready to make a purchase. With our community-oriented approach, we make radio an ideal platform for long-lasting campaigns that position your brand as a trusted partner of our group of stations. As a result, we establish your dominance in the market, helping you shine as the go-to leader in your industry.
Hover for more information
Print
Whether through direct mail, newspapers, or magazines, print media advertising allows brands to put their message directly in front of their target audience. We create the highest chance of success by distributing messaging with proven digital performance. We design, print and distribute all print material for our brands.
Hover for more information