Commerce Case Study
Lorem ipsum dolor sit amet consectetur. Ornare vel dictum euismod
Overview
Bolair is an industry leader in hydraulic and electric spray equipment for over 30 years, offering a robust product line of spray foam machines, polyurethane dispense equipment and custom mobile rigs.
In order to become one of the leaders in the industry here in Canada, Bolair approached OneCore to grow their clientele consisting of contractors and manufacturers who need to use their equipment.
Enter OneCoreMedia: We worked with Bolair to develop a growth strategy by means of generating high quality leads and driving their revenue all over Canada, with a primary focus on Ontario, Calgary and British Columbia.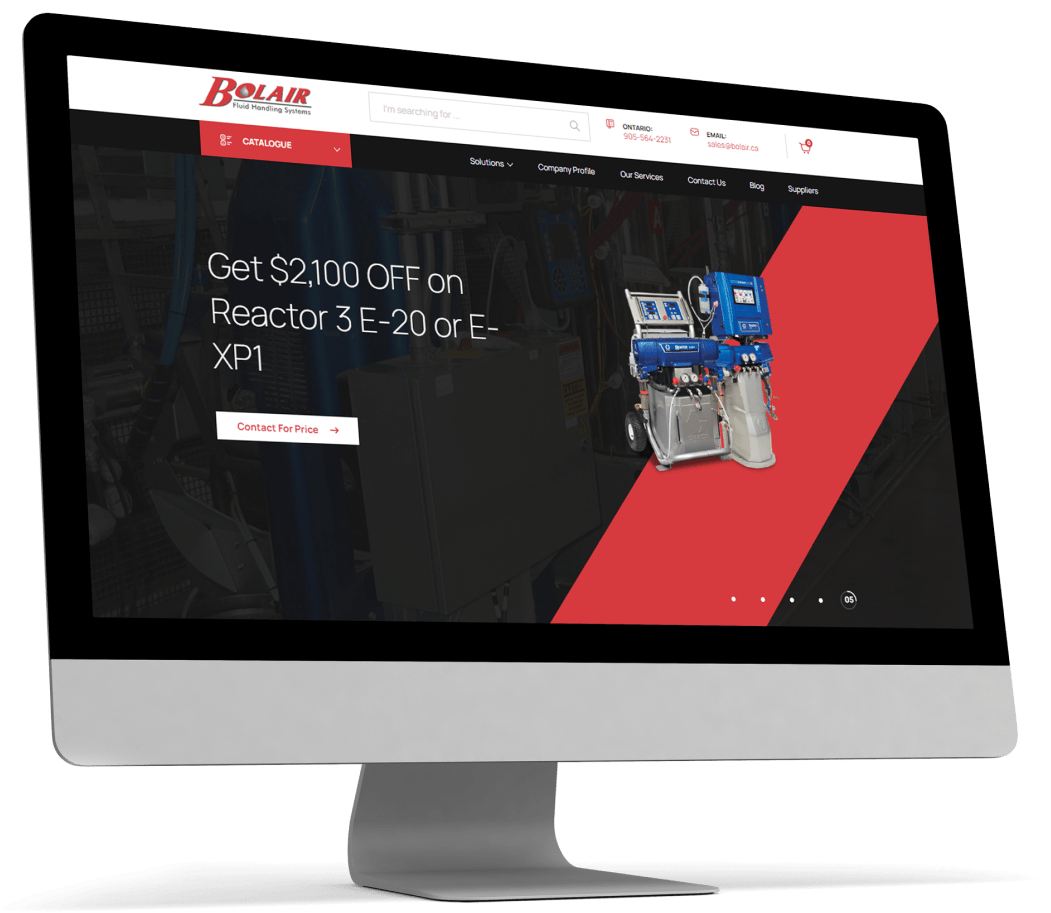 Results
419%
419% increase in CTR in the last 3 years, resulting in 36% increase in click volume and 9% increase in bottom line conversions
19.2%
19.2% increase of unique leads from 2021 to 2022 consisting of first-time callers, website forms and chat bot conversations.
Our Approach
To achieve the goal of increasing lead volume and revenue from contractors and manufacturers, we created an organic, paid media and marketing automation strategy that consisted of:
Nuanced content writing and valuable backlinks to enhance Bolair's organic discoverability on search engines and nurture their audienc
Targeted Pay-Per-Click campaigns on Google that fulfil user intent for searchers that are looking for hydraulic and electric spray equipment
Retargeting campaigns on the display network in order to stay top-of-mind and encourage Bolair's audience to re-engage with their sales team
Powerful marketing automation that increases conversions among leads in the pipeline and assists the sales team in closing deals more easily
OneCore Media is the true definition of a partner. They have been a pivotal component of our growth and expansion. As a result of their guidance, our marketing activities generate the majority of our business across all 5 locations. They continuously educate and guide us to ensure our marketing strategies are adapting to stay ahead of our industry trends. What I love most is that everything is data-driven, so I can really see the results of their efforts.