Eight Reasons Why SMM Will Improve Business
In such a digitally competitive era, owning a website wont be the game changer for your business, however social media platforms will be. Your digital storefront extends to all the different platforms and its time to take advantage and start gaining on them. If there is any skepticism behind joining the long ago formed band wagon, then the following reasons will assure you: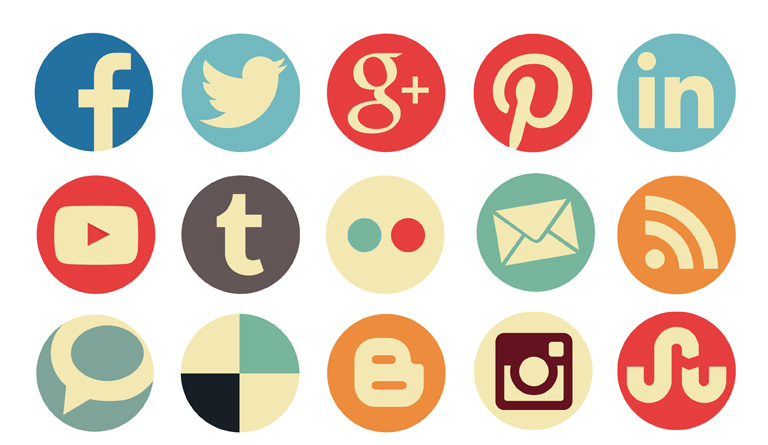 Target Market
Social media connects users all over the world, and allows you to have a personal relationship with each one of them. As a result, you get to see your target market up close and personal, creating an interaction with your customer base. You can view your customer's profiles gaining insight into their lives, and therefore maybe even adjusting your marketing strategy.
Brand Loyalty
Multiple studies conducted have shown that brands who engage on social media platforms have higher loyalty from their customers. Businesses should take advantage of social media's opportunities to connect with their audience. Social media helps you resolve any issues costumers have, by constantly being in the know. That being said consumers appreciate companies that respond to customer complaints, creating a personal and improved relationship with your clientele.
Competition already has the Get-Go
They say if you snooze, you lose, and if you think your competition doesn't have the head start on the platforms you're probably mistaken. This isn't something you want to fall behind the competition on, so don't let your competitors reap all the benefits on social media.
Increased Opportunities to Convert
People regard social media as more of a social leisure activity rather than a marketing tool so users are more likely to read what you have to say in contrast to viewing it as another advertisement. Every post you create/ share is a chance for someone to respond, and every response could lead to a site visit, and eventually a conversion.
Increased Conversion Rates
There are a few ways, social media marketing leads to a higher conversion rate, one of which being its humanization element. Brands become more humane when interacting on social media because the platforms allow the companies to act in the same way as people. In addition studies have shown that social media has a 100% higher lead-to-close rate than outbound marketing. Also, a higher number of social media followers creates more brand credibility and trust within users, as it represents social proof.
Increased Traffic
Social media improves your inbound traffic an exponential amount, because without it, you are limiting yourself to those already familiar with your brand and those searching for keywords you are currently ranked for. Every social media profile you add is another path leading back to your site, and every piece of content you provide on those profiles is another opportunity for a new visitor. Thus the more quality content you produce on these platforms, the more inbound traffic you'll create, resulting in more potential leads and more potential conversions.
Decreased Marketing Costs
If you are interested and able to manage your own social media platforms, running them will be as cheap as it gets. If you intend to hire a social media management or online PR agency, the price ranges from $3000-$7000 per month, but it is an investment you'll see a return on. These managements are great if you don't have the time nor the skills to interact online or create/ write, well-written posts. Posting poorly written content or delivering the wrong kind of messages on social networking platforms can seriously after your digital PR presence or reputation.
Social Media Marketing Arena is a Fairly Level Playing Field
The companies that thrive and go viral on cyberspace are those with the cleverest, attention grabbing tactics and the most useful link worthy content If you want to compete on the higher levels and see the improved results, you're going to have to outwit, out network and out write your competition, while still offering your products and customer service.
In conclusion, understand that social media marketing is another part of doing business in the new millennium. Facebook has always been a hot tool for marketing, but recently Twitter is getting quite the hype as well. If you're not on social media, get on it, because you just might be missing out on a sales opportunity as you read this.