Trends in Social Media from 2016
Social media marketing wasn't always regarded as a useful advertising option with plenty of opportunities to thrive in success. However, now that we're in the era where it is no longer addressed as an unsuccessful strategy we can use it freely to its full advantage.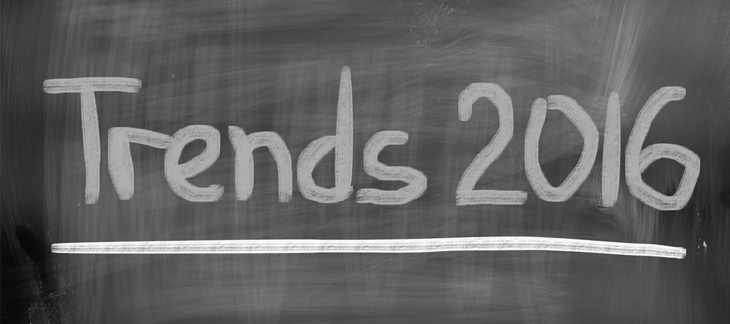 Nonetheless, social media as a whole endlessly and continuously evolves, with dozens of new platforms arriving each year resulting in the innovation and boundless updates within the existing larger companies in order to stay ahead. That being said, 2016 was a year of a variety of new trends within the social media world.
Here are the 7 social media marketing trends that swept 2016 last year:
In-the-moment updates dominated
Social Media was already all about being "in-the-moment," but there were some posts that were more than others. A perfect example would be Periscope, a live video streaming app, which was acquired by Twitter in late 2015; it allows users to give a live video broadcast of some stretch of their life. Periscope users watch 40 years' worth of live video each day in comparison to taking a video and posting it later. Instagram and Snapchat got the memo of the on-the-go, in-the-moment updates, and collectively could proclaim a new era, the immediacy in social media.
Buy Button Invasion
Facebook and Pinterest are the two platforms that gained attention in 2015 for their introduction of "buy" features for their advertisers and users. Mobile users of both platforms were enabled to instantly purchase a product they desire in a sponsored post, without ever leaving the app. Instagram caught up with the trend, and so did many other platforms - even though Twitter has recently announced to ditch the short-lived addition to their platform.
In-App Functionality Developed and Progressed
Facebook dominates in app functionality updates. In the year of 2015, they introduced Instant Articles (a new form of publishing), an in-post search engine (to find articles you're referencing), and videos that play instantly when scrolling. These functionalities are used to prevent users from ever leaving the app, and other platforms such as Twitter and Instagram are working similarly, in hopes of the same end results. This trend continued to progress in 2016, providing marketers with even more chances to engage with the users.
New Publications
Facebook's Instant Articles were only the start. Publishers who were with the program were able to publish full-length articles for Facebook users, surrounded by their own page's branding, without having to link an external source. Due to the strong competition and aggression social platforms face about keeping users on their app for as long as possible, they created different functionalities for brands in order to make publishing with them more attractive.
User-Privacy
Even though Snapchat's explosive popularity was essentially due to its private and secure method of communication, the number of user concerns regarding privacy was at an all-time high last year. Despite constant upgrades to security technology, the number of previous years' high-profile security breaches kept users wary. Facebook introduced more privacy awareness tools for its concerned users in 2016, because as tensions continue to grow, only social networks that offer a high degree of discretion will continue to thrive.
Competition for Organic Visibility
As the ROI of social media marketing became more established and the knowledge spread to a wider range of businesses, the level of competition for organic visibility also increased. Facebook unsurprisingly already began regulating organic visibility in 2016 to force people to buy advertising, and as more businesses began to invest in the ads, that level of control only expanded to more social platforms.
Fewer Small Platforms Succeeded
In the past several years, we've seen social media platforms go explosive and die out just as fast, or settle in a middle-of-the-road platform that never gets more attention but never really dies out (MySpace, anyone?). However, in 2016 the trend we saw the trend altered to platforms skyrocketing in popularity to stand on their own, only to get acquired by the big three (Facebook, LinkedIn, and Twitter), or die a quick death (with the notable exception of Snapchat, which is continuing to be its own presence).