Achieve Your Business Goals This Year With a Smarter Media Buying Strategy
Media buying provides your company with an outlet for advertising everywhere from print to TV, digital media and beyond.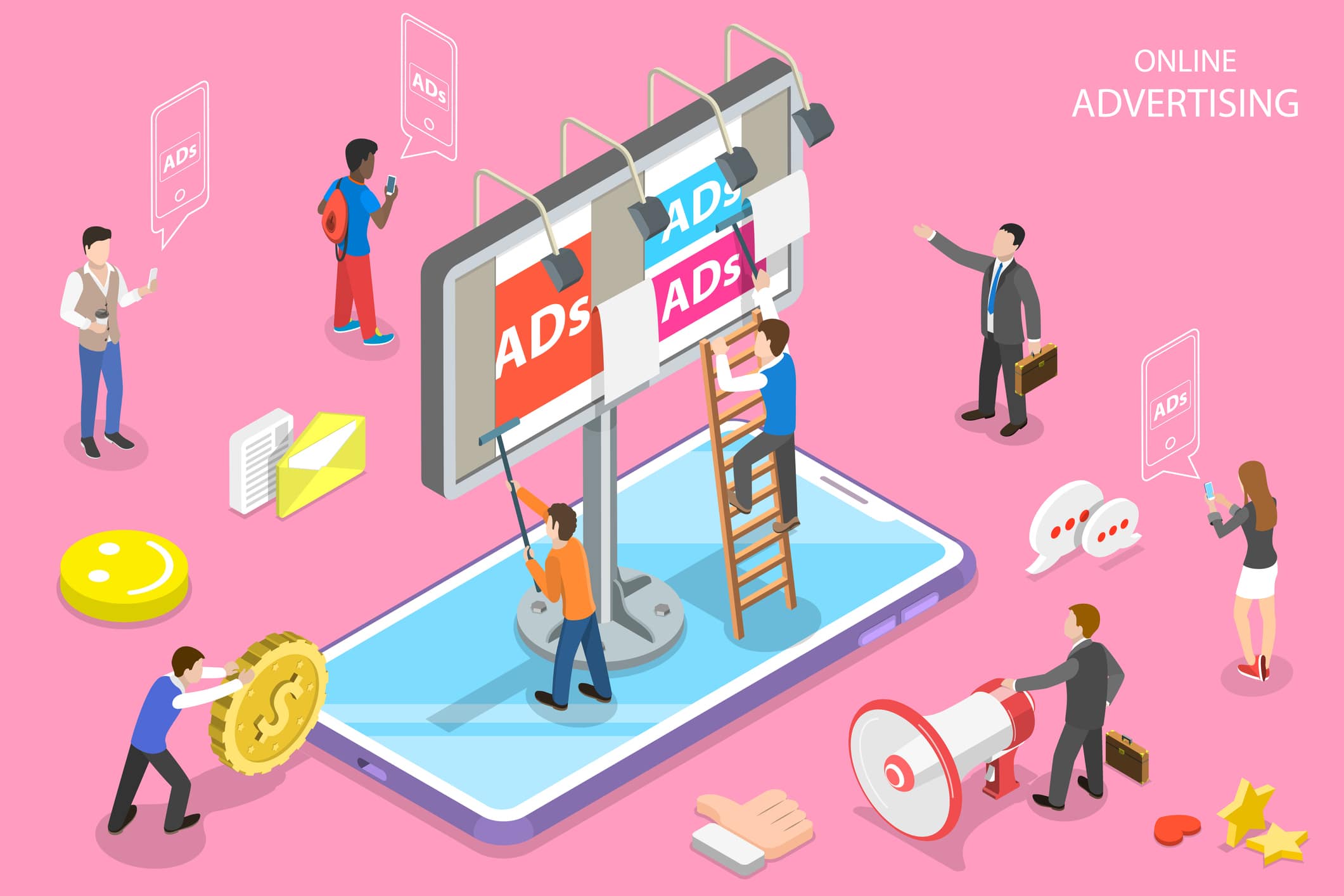 The behind-the-scenes of media buying involves serving your content to audiences on the right platforms. A media buying agency partner will negotiate on your behalf to purchase advertising space and time. The best practice here is to choose the optimal ad space in the audience-targeted time that meets certain metrics. These include but are far from limited to:
Socio-economic demographics
Geographic location
Pricing rates
Station formats
Psychographic profiles, i.e., user behavior, values, attitudes, opinions, etc.
By performing campaign optimization, a media buying agency has the ability to boost the return on your ad revenue investment. An agency should also have an extensive network and connections in place to manage your media buying strategy with the least amount of resistance and often with preferential pricing that they can pass on to you.
Understanding Media Buying Strategy
Media buying strategy outlines everything involved with buying media placements for your advertising needs. This strategy encompasses the types of media, such as which platforms will feature your ads, what format they will be in and the BIG IDEA. When looking for the ideal media buying agency partner, you want to see what they have to offer you in terms of strategy.
Request an outline for a media buying strategy so you can visualize the end to end process. You also should receive a recommendation about short and long-term opportunities. This way you are able to see the overall value of media buying for your company. To state the obvious, you want to reach as many potential users using advertising that costs the least amount of money. A media buying agency will be able to achieve this for your business.
Technology and Media Buying
There is an increasing dependence on the speed and functionality of technology. According to the AdRoll report 'Welcome to the era of mad tech: Powering next gen media agencies with ad tech', 60% of agencies started to offer ad tech options, such as social media and mobile, in the past 12 months.
SaaS solutions and applications that focus on automation have also allowed media buying agencies to purchase ad placements in all the best places more efficiently, while achieving better results. The technology is also generating more data that provides in-depth insights via analytics, which helps to optimize media buying campaigns. Along with investing in new technology, agencies are also training specialists to become experts in these new high-tech methods.
Creative Edge for Media Buyers
Yes, technology is magnificent in making media buying more efficient. Yet, it takes much more than just a computer system and software with applications. You also need human creativity to fill those ad spaces that you are purchasing with "gold." Automation is great—for back-office processes. When it comes to providing you with the best in media buying strategy, you need people that offer one critical element—content.
The best way to win with Google, and any media outlet for that matter, is with quality content.
Creativity allows you to have the most original and cutting edge messaging for your advertising. A good agency will understand that creative expression remains the most effective way to capture attention and bring out resonate with your audience. When your potential customers see your ads, they will be much more likely to remember the message if they connect with it on the emotional level.
Final Words of Wisdom
When you select a media buying agency to work with, find one that works in a multitude of spaces. This includes offline and online advertising via print, TV, radio, out-of-home (OOH) advertising, digital media, and programmatic advertising. A multi-channel approach or awareness will give you the freedom to use the best channels for your type of products, services and audiences. Avoid getting stuck with an agency who only has expertise in a single channel (ie. Facebook) since it can result in tunnel vision and strategic recommendations that don't necessarily serve you as well as they could.
A Google Premier Partner is also something you want on your wish list for a media buying agency partner. By being certified as a Google Premier Partner, the agency is guaranteed to understand and be capable of implementing all of the latest search engine advertising tools from Google. It will help to ensure your investment is properly allocated and that your campaigns produce the results you need.