OneCore Media Recognized by Clutch in 2019 Report As a Top-Performer
Based out of Toronto Canada, OneCore Media has been recognized by Clutch for their digital marketing efforts. Serving a wide variety of clients all over the country, they have grown from a small web development firm to a leader in their industry. Along with 6 other divisions, ranging from ecommerce to marketing automation, they have been highlighted as one of the top teams of Python developers by Clutch.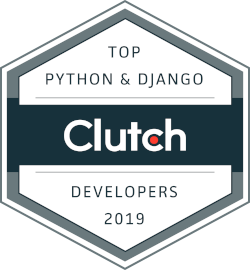 Clutch is a B2B ratings and reviews firm located in the heart of Washington DC. They create meticulous reviews of a wide variety of service providers based on in-depth client interviews and analysis of industry data. These testimonials allow Clutch to delve dee p into the processes of a company and the experiences of their clients. Clutch rankings provide prospective buyers with valuable information to create a vision of what a service provider is capable of. Our efforts have earned us a 4.8 rating on Clutch. Check out one of our most recent reviews below!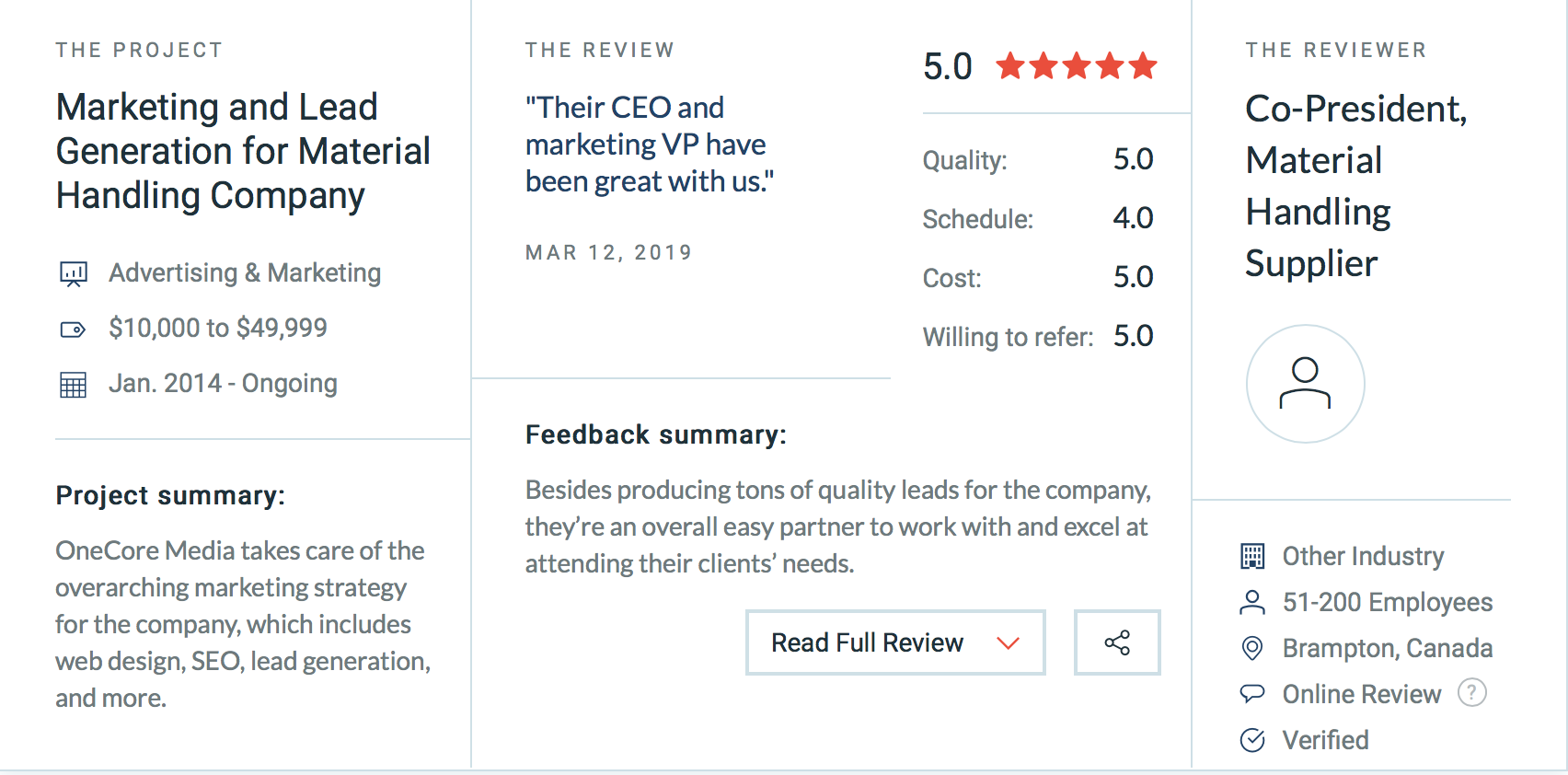 The Manifest and Visual Objects, Clutch's sister-sites, have also ranked OneCore Media on their respective platforms. By providing hard data, industry rankings and how-to guides, The Manifest provides companies with effective ways to improve their businesses. On The Manifest, OneCore has been listed as one of the top Django developers. Additionally, Visual Objects lists them among other leading web developers, offering buyers a unique look into the services of a company by posting portfolios of company projects alongside their review..
"Thank you, Clutch! OneCore Media truly appreciates this award, and we're grateful for the trust you've placed in us. We greatly value your business" said Anna Ivanova, Web Project Manager at OneCore Media.
With more than 17 years of experience with a wide range of web projects, OneCore Media is proud to have been recognized for their work. We would like to thank our clients for working with Clutch so we could have high quality reviews listed! Reach out to us today if your company is in need of a consultation and our team will help you achieve digital marketing success!