We are named one of Canada's Top B2B Firms!
Clutch.co Names OneCore Media a Top Developer in Canada, in addition to OneCore Media being recognized as the Top Marketing and Advertising Firm in Canada.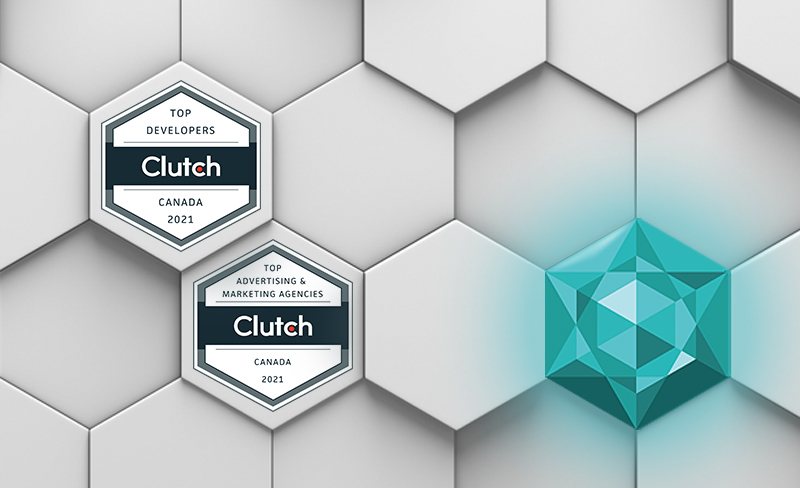 In the same year, not only was OneCore Media awarded as one of the top developers in Canada by Clutch, but it was also recognized as the Top Marketing and Advertising Firm in Canada.
Receiving these awards are huge milestones for the OneCore Media team, as the industry is becoming saturated with more competition from the bigger players, especially with the shift to mass digitization during these ambiguous times. These awards truly reflect the dedication and the effort the entire team has put forward.
With the number of developers around the world constantly growing, it's difficult to rise above
the rest. And with Python developers now outnumbering Java ones, the competition is hot and
heavy. OneCore Media, on the other hand, is happy to excel in this field as a result of our advanced development team and is thrilled to have the support of and recognition from our customers.
Clutch is a platform that curates reviews from customers of B2B companies. Each review also comes with ratings on various aspects of the respective company's service offerings. Clutch has a team of analysts that meticulously verify and evaluate each review to ensure only the best companies make it to their list of top service providers.
Having said that, receiving this 2021 Clutch leader award proves our commitment to our customers, or, as we like to call them, our Partners. We are ever grateful in their support to share reviews, as this has allowed us to be a consideration in Clutch's rankings.
" We are proud and excited to earn this award. We want to grow together with our clients. Our clients' success is the result of our unique and holistic marketing approach, dedication, and professional integrity." — CEO, OneCore Media
We attribute this success to the loyalty and support of our partners. Without them and their rave comments, we wouldn't have been able to achieve this. The following reviews enabled and motivated us to ensure we provide nothing short of the best services, leading to the quality of results recognized by our clients.
" They're way ahead of other marketing campaigns in the way that they approach and execute o ntheir overall marketing strategy. They're innovative, creative, and ahead of the curve, and educate us on this crucial aspect of our success strategy." — Office Manager, New York Smile Center
It is these worthy moments that allow us to reflect and truly appreciate how far we've come, where we are going, and why we are doing this. As we grow and expand our team, we are committed to continuously improving the quality of services offered and the quality of results delivered.
Whether you're ready or not to explore our services and consider us in your business development strategy, we encourage you to check out our case studies or contact us today to learn more about ways we scale companies through industry, data-driven approaches!
Read more about the award here: https://clutch.co/press-releases/recognizes-top-500-b2b-canada-latest-report
See our Clutch Profile: https://clutch.co/profile/onecore-media
Contact us for your next Web Development project