5 Tips for Successful eCommerce Site Launch
Launching an eCommerce site can be daunting, especially in today's highly competitive market. We've compiled a short list of our top 5 tips for your online store's launch success.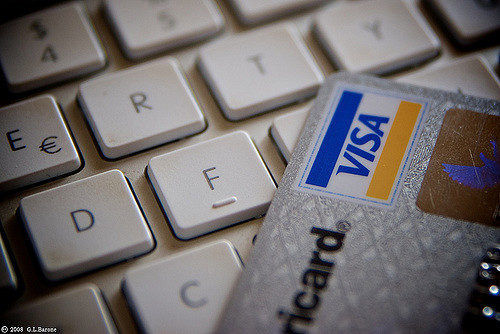 1) Don't be afraid to start small:
When you start your ecommerce site, you are likely either a new business that's starting online, or a previously existing brand that is expanding its storefronts to include digital. Whichever the scenario, when starting up a website for your company it's important to keep a narrow focus and remember that your entire catalogue doesn't have to be online from the start. This will help ensure that your focus is on creating quality content that will convince customers to buy your product from launch by providing all the information they need to make an informed, easy decision. Some qualifying questions to decide what products should be made available include:
What is the best selling product in store?

What products complement the key offering of the brand or site?
What product will provide the most profit in a timely manner?
Launching with a smaller focus ensures that you have time to find what merchandising method works best for your site and saves you from losing out on sales while building to include your full catalogue.
2) Make sure your website is easy to find and keep the customer coming back for more!
Driving traffic is one of the biggest challenges businesses face when launching an online presence. Without even touching on paid advertising, there are three organic methods to implement in order to help your customers with the initial "find".
First, when creating your eCommerce site, remember the SEO basics. These include optimizing onsite content such as image keywords, titles, and descriptions, for relevancy and accuracy. Also ensure that all meta information is complete, including keywords, descriptions, Facebook share and Twitter card presets, as well as submitting your site maps to all major search engines.
Secondly, all social media and mapping profiles should be updated to make it easy for the customer to be led to your store no matter where they land, whether it be your Facebook page via a share or a someone who found a Google map to your office's address.
Thirdly, make sure to use only use the most effective social websites to direct your customers to your site for your industry; such as Facebook or Pintrest for fashion or home décor. Don't over burden yourself trying to control all channels right out of the gate – if you're in fashion (as mentioned above) you won't even need to think about YouTube or LinkedIn until you're better established, if at all.
Once you've begun to gain traffic and make sales on your site, turn your customers into brand champions by providing excellent customer support that they will want to tell others about. Whether you connect with them via phone, LiveChat, email, or even a feedback or comment form, direct communication with site visitors helps to build trust in your company and services.
Even negative experiences can be spun to show that you are willing to go above and beyond to keep customers happy. It takes 12 positive customer experiences to outweigh the impact of 1 unresolved negative experience, but if you resolve the initial complaint, 70% of those customers will come back and do business with you again (HelpScout). The takeaway is to always keep an open line of communication with your customers and grow your customer support with you as you scale, so you can always consistently manage feedback.
3) Make sure that you have the ability to deliver products to your consumers:
While it may seem obvious, when planning your launch it is important to keep in mind the fulfillment cycle which includes everything from stock levels, to product tracking, to shipping information. To be successful with your fulfillment cycle, remember to stay on top of inventory levels, streamline order fulfillments, update your consumer or tracking information, and have return/exchange options.
Keep in mind that your offline retail processes should align with your online sales. You need tools that track your transactions across all channels. So, a POS credit card reader for offline sales that connects to your eCommerce platform is crucial.

Make a plan for how you will scale up when you hit 10, 100, or 1000 orders a day – don't be caught unaware as a breakdown in your system will lead to customer dissatisfaction.
4) Make data based decisions:
When making important assessments, it is critical to base your decisions off of data collection and percentage rates to show what does and doesn't work for your company. Use tools to help with data collection like Google Analytics or an A/B testing platform like Optimizely – sites that can help turn clicks into customers by providing information on how to quantify and improve the performance of strategic areas of your eCommerce site.
Don't make snap decisions based on the newest digital trend or one under-performing weekend without the data to back it up; there are many tools out there to help you understand your customer's interests, their progression through your site, and the reason they make the final click to purchase.
5) Do a final test before launching:
Immediately prior to launch, your website needs to go through a test of its key components – keep in mind this does not mean that after testing there will no errors in less-trafficked areas of your site. It may be easier to think of software as 'living', especially in eCommerce where the development stage is ongoing and new products or features may be added regularly, along with the ensuing bugs or errors that accompany them.
When testing your customer order workflow prior to launch you should focus on resolving critical issues, such as:
The user can't create an account

The user can't check out or the checkout process is down
Pages, images or the site as a whole won't load
As long as the main attributes above are functional, any other issues may arise after launch they can be classified as non-critical – this saves you from costly after hours support for issues affecting only one customer in a specific use case. That being said, there still needs to be a plan in place to resolve these problems as they arise, but often these bugs are only found with use and shouldn't be your focus at the site's launch. Launching a website with this mentality helps you focus on the bigger picture rather than getting caught up in the minute details.
Now you're ready to launch!
You could (and people do) fill books with eCommerce best practices, but this guide is a good place to start. Remember to start small, build your customer base and scale based on data-driven metrics that draw from the performance of your site. Though you may be compelled to jump on the newest technology bandwagon that comes along, remember that the numbers don't lie – continue to monitor and optimize your store's performance every step of the way.